An ISBN (or International Standard Book Number) is a unique 10 digit number printed on every new book starting around 1970. Every book sold anywhere in the world should have a unique ISBN, meaning you can find any book in the world simply with that one number. The numbers are assigned by R. R. Bowker in the United States and by a variety of other agencies worldwide.


NOTE
: Starting on January 1, 2007 all new books have now been assigned a unique
thirteen-
digit number. The old ten-digit numbering system was about to run out.
Where to find a book's ISBN.
The ISBN is located on the back of the book jacket nrear the bar code, and on the Copyright Page.
The ISBN on the back of a book looks like this: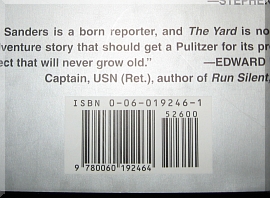 The ISBN on the Copyright Page looks like this: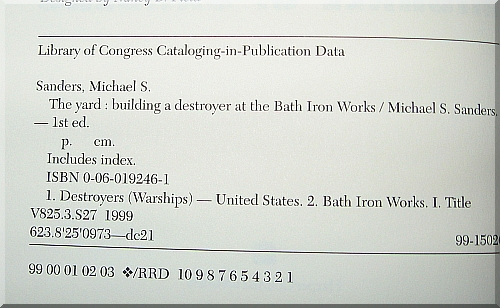 Search Tip: You can type the ISBN directly into the search box on Amazon.com, Ebay.com and many other book search sites.